ProWiki Admin Panel
Revolutionizing MediaWiki administration
No More Coding!
No more mucking about with PHP variables on your wiki server.
Change configuration or enable extensions with a click.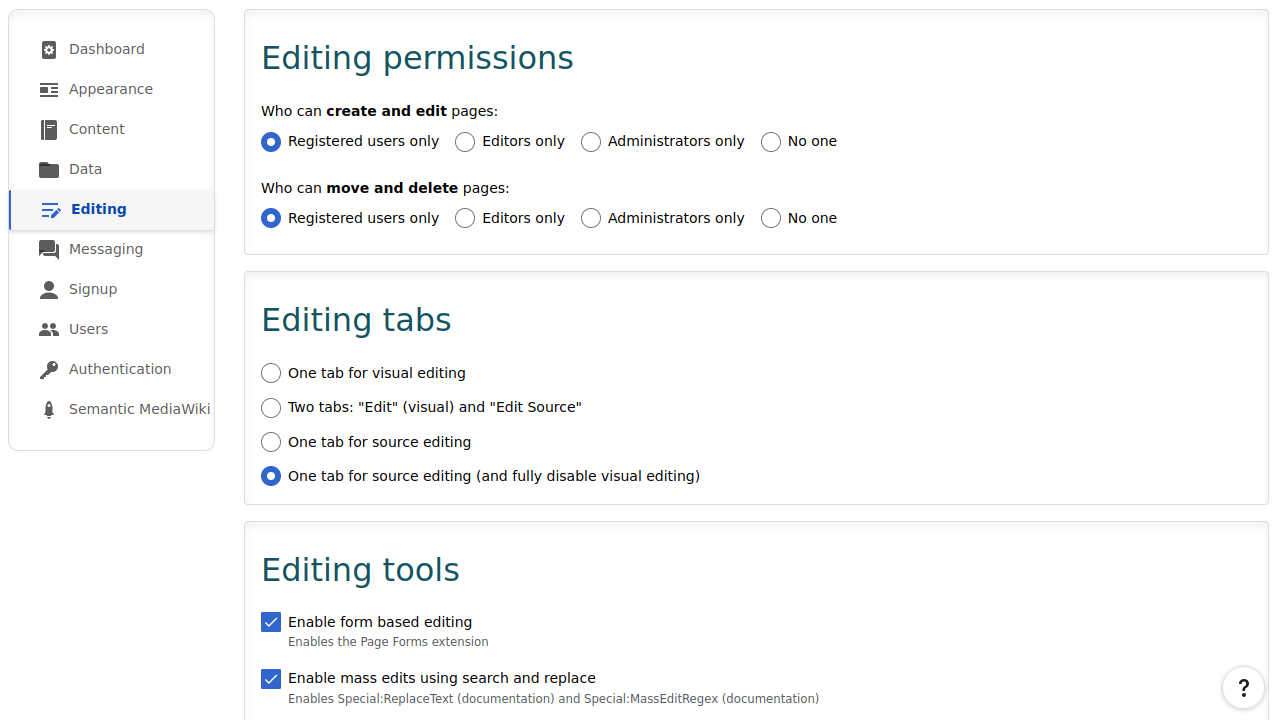 Manage Your Wiki's Appearance
Choose your MediaWiki theme, upload your logo and more.
All right from the Admin Panel.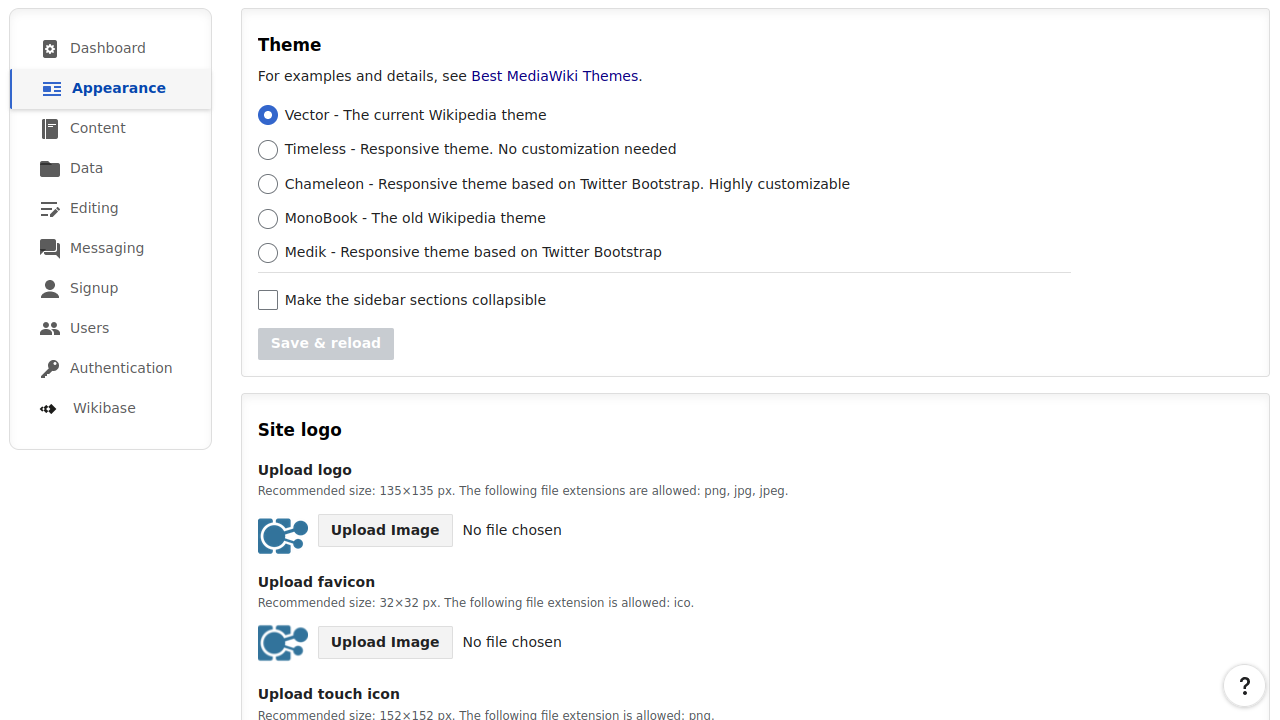 Enable MediaWiki Extensions
Experience the MediaWiki ecosystem like never before!
A hundred extensions are at your fingertips, ready to be enabled with a click.

Manage Permissions and Users
Set wiki-wide permissions, browse users or grant them extra privileges.

Choose Your Editing Experience
Visual Editor? Source editing? Forms?
Changing your wiki editing experience has never been so easy!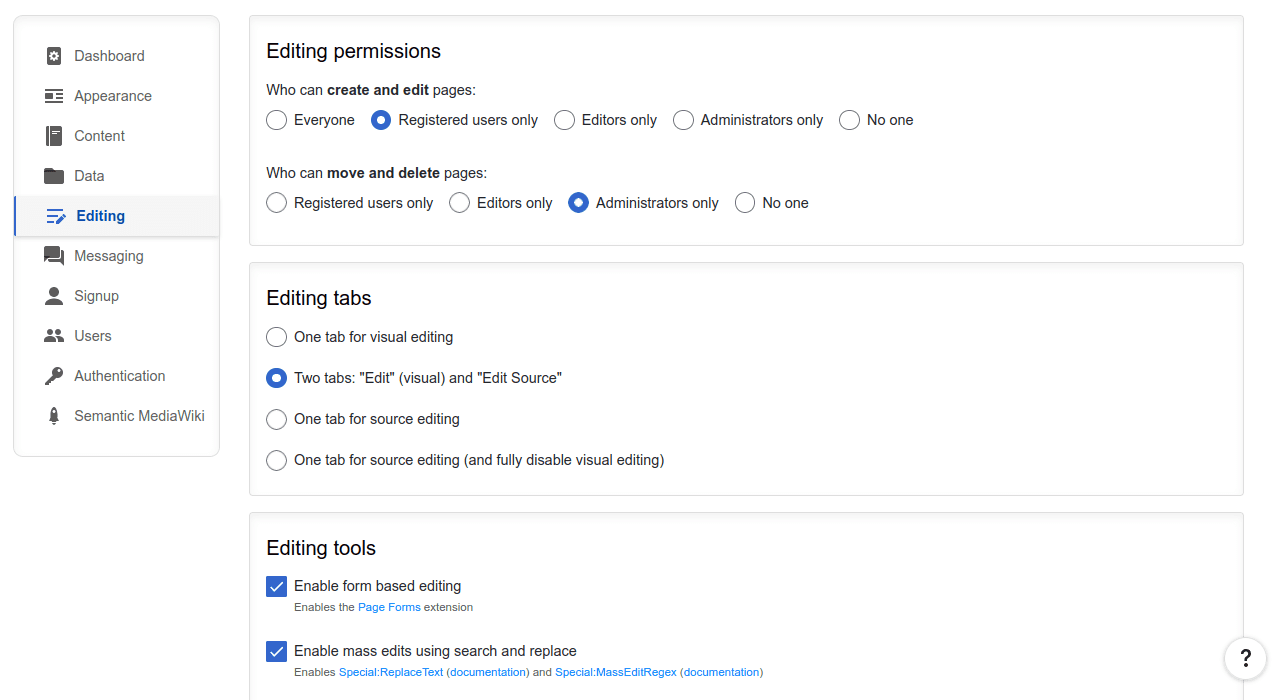 Enable MediaWiki Scripting
Choose which MediaWiki tags and parser functions should be available in your wiki.
Enable Lua or user gadgets for even more advanced scripting.