In this article you will learn how to delete MediaWiki pages.
Deleting one page
Step 1: Log in to the wiki. Very few wikis allow deletion by anonymous users.
Step 2: Navigate to the page you wish to delete.
Step 3: Start deletion. Click the deletion link at the top of the page.
The location of this link depends on the wiki theme. Typically it is part of a "page tools" menu.

The link will only show if you have deletion permissions. If it does not show, you might have to as a wiki administrator to delete the page for you.
You can also use the alt+shift+D hotkey instead of clicking the deletion link.
Step 4: Confirm deletion. Optionally enter a reason so people know why the page was deleted.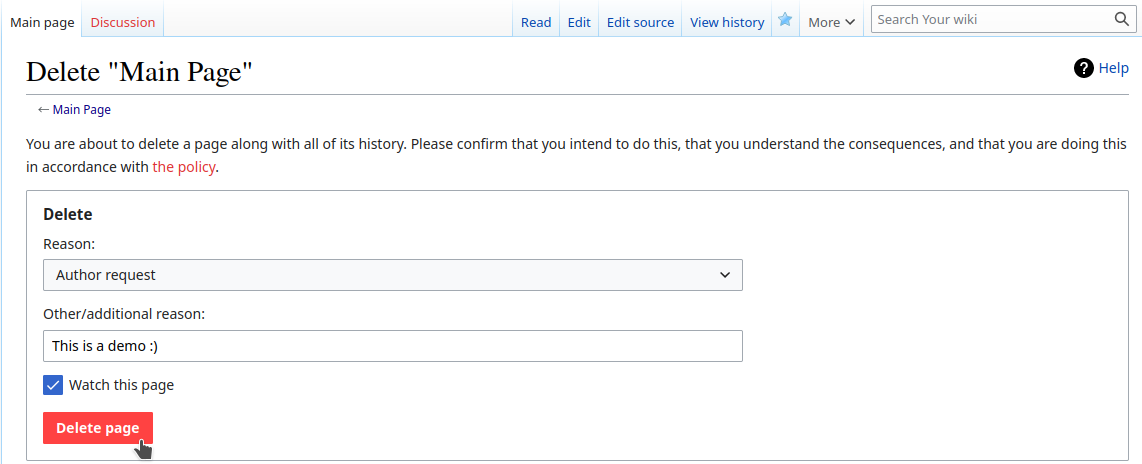 Note that users with sufficient privileges can restore delete pages.
Mass deletion of multiple pages
Mass deletion is only available to administrators.
Step 1: Ensure the Nuke extension is installed and enabled. This extension is included in ProWiki.
Step 2: Log in to the wiki as administrator.
Step 3: Go to the Special:Nuke Special Page.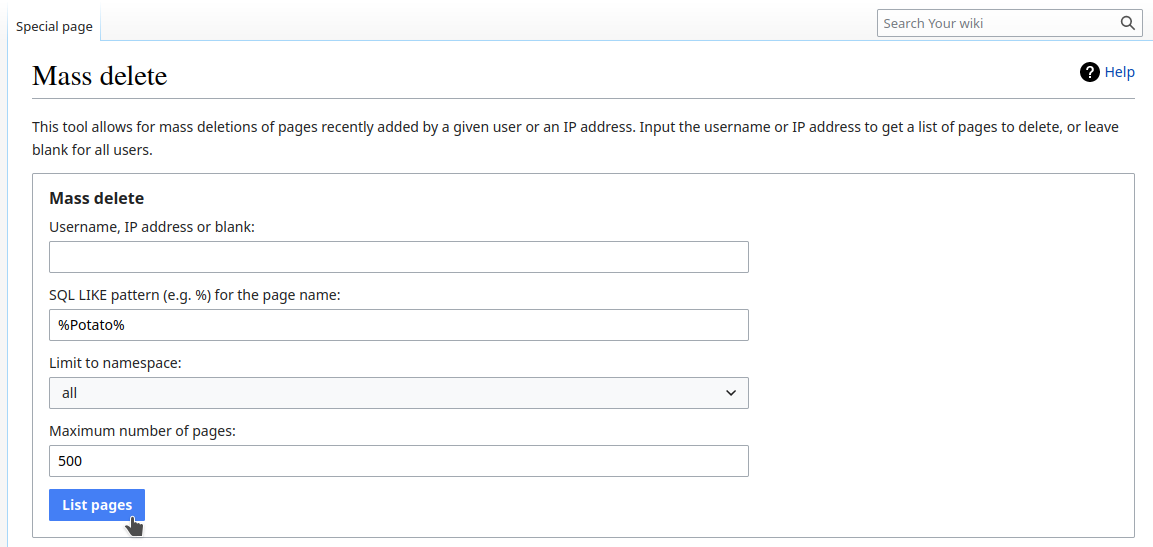 Step 4: Enter search criteria and click "List pages".
Step 5: Ensure only pages that should be deleted are selected and click "delete selected".